For many years now, the Principality of Monaco has taken an active approach to combat the activities of organized crime as well as money laundering and terrorist financing.
The laws and regulations in this respect are tightened up regularly and have been assessed favorably by the relevant international organizations:
Financial Action Task Force (FATF)
Moneyval (Council of Europe)
International Monetary Fund (IMF)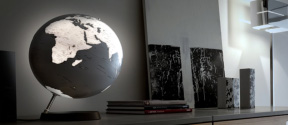 In addition, in recent years Monaco has substantially strengthened the staffing and resources of its financial intelligence unit, SICCFIN, which has signed agreements with forty nine other financial intelligence units and is part of the Egmont Group of 151 financial intelligence units from across the world.

One of the main directives given by H.S.H. the Sovereign Prince when he came to the throne was that Monaco should be at the leading edge of the drive to combat money laundering and terrorist financing

For its part, the Monaco Association for Financial Activities provides its members with a set of industry recommendations as strict as those prevailing in the world's major banking sectors. The recommendations were first published in 2000 and updated in November 2004. They set out the obligations and diligence required of Monegasque financial institutions with regard to identifying and knowing their customers and monitoring capital movements.
The AMAF was also the driving force behind the creation - by ministerial decree of June 10, 2002 - of the Association Monégasque des Compliance Officers (AMCO), whose members meet regularly to exchange ideas and develop their expertise in the prevention of money laundering and terrorist financing.